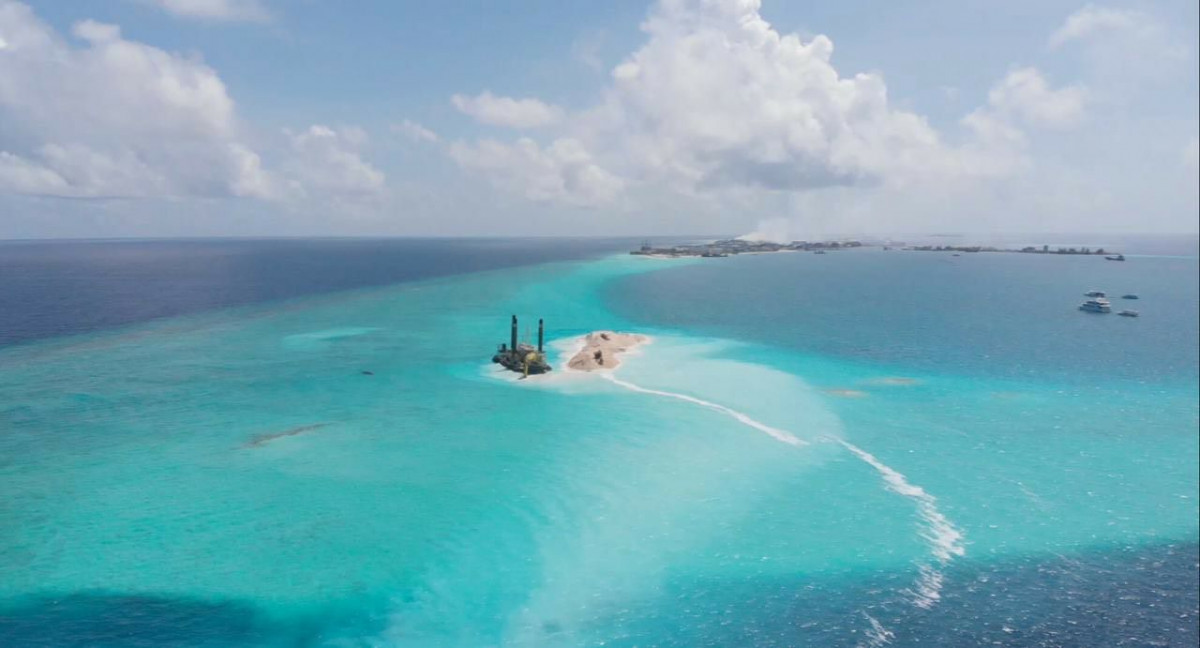 Parliaments Environment and Climate Change Committee has decided to propose a government on the constitution of 6,000 housing units on the land being reclaimed for planned main port for Maldives in Kaafu Gulhifalhu.
A 192-hectares of land would be reclaimed in the current project that is currently being carried out in the area. The Environment Impact Assessments reports that it would potentially harm the reefs and ecosystems nearby. The concerns has now been raised by several environmental groups, resorts and diving associations which has stated that 30 dive sites could be harmed due to this project.
The Committee has begun its an inquiry on the project several months earlier which reported that project would cause irreversible damage to ecosystem. The report also noted that committee believed that economic and social benefits must be put fourth to justify the cost of damage to the environment because of this project.
In light of this the committee has allocate 15 percent of its reclaimed land for housing which would least provide 6,000 housing units for residence in the area. The report also noted that Gulhifalhu project has the potential to resolve the housing crisis in Male' city.
The Committee also called upon the government to allocate certain depth as threshold for land reclamation and mining projects if required with additional sand resources appropriately. The committee also recommended the government to reform the policies which involves land reclamation and mining.