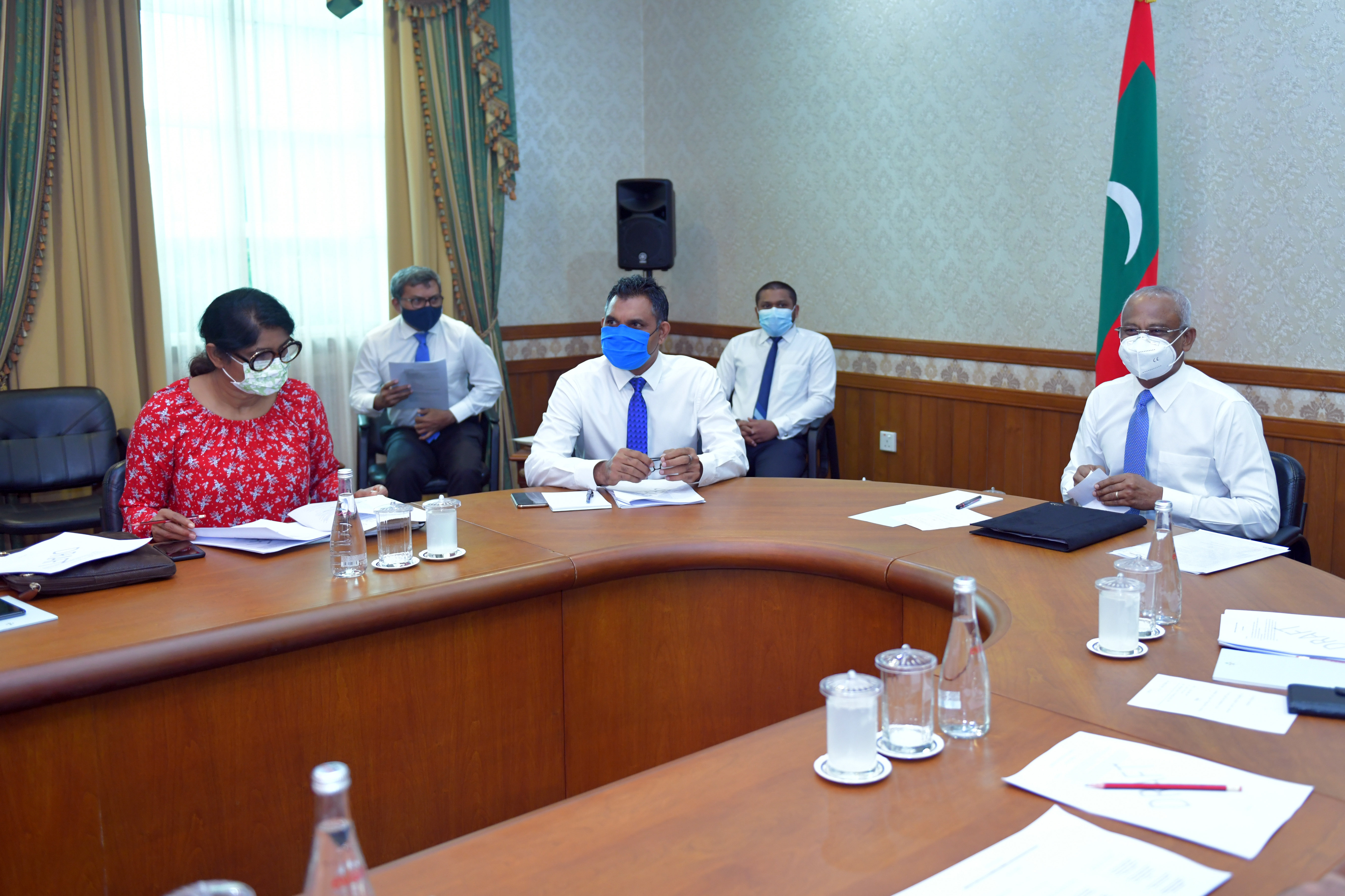 National Taskforce on Resilience Building and Economic has made several changes to 'safe tourism' guidelines.
The President Ibrahim Mohamed Solih along with several members of the task force has met on Thursday afternoon and had made several key changes on the draft submitted by the Tourism Ministry as the country prepares to re-open its borders next month.
According to the discussion, safety measure on tourist health and safety of Maldivians, tourist and people residing in the Maldives was highlighted during the meeting. Also discussion on-arrival procedures, corona virus testing, isolation process and transportation among-st the islands was discussed during the meeting. After discussion the task force collectively agreed to bring several changes to the proposed guidelines.
However, the president office did not disclose on the changes made in safe tourism guidelines. As the number cases in Maldives seems to grow with several new case popping up with the number of infections growing day by day the recovery rate stands at 79.10 percent, and the active cases have dropped to 433.
Even though this maybe the case the final guideline has yet to be released by the Ministry of Tourism on re-opening and in response to earlier guideline sparking up controversy on charging high fee's from tourist. The government had earlier confirmed that it would not be imposing new taxes on tourist based on the first tourism safety guidelines. Nonetheless this remain to be seen as the government comes with new amendments to the guidelines