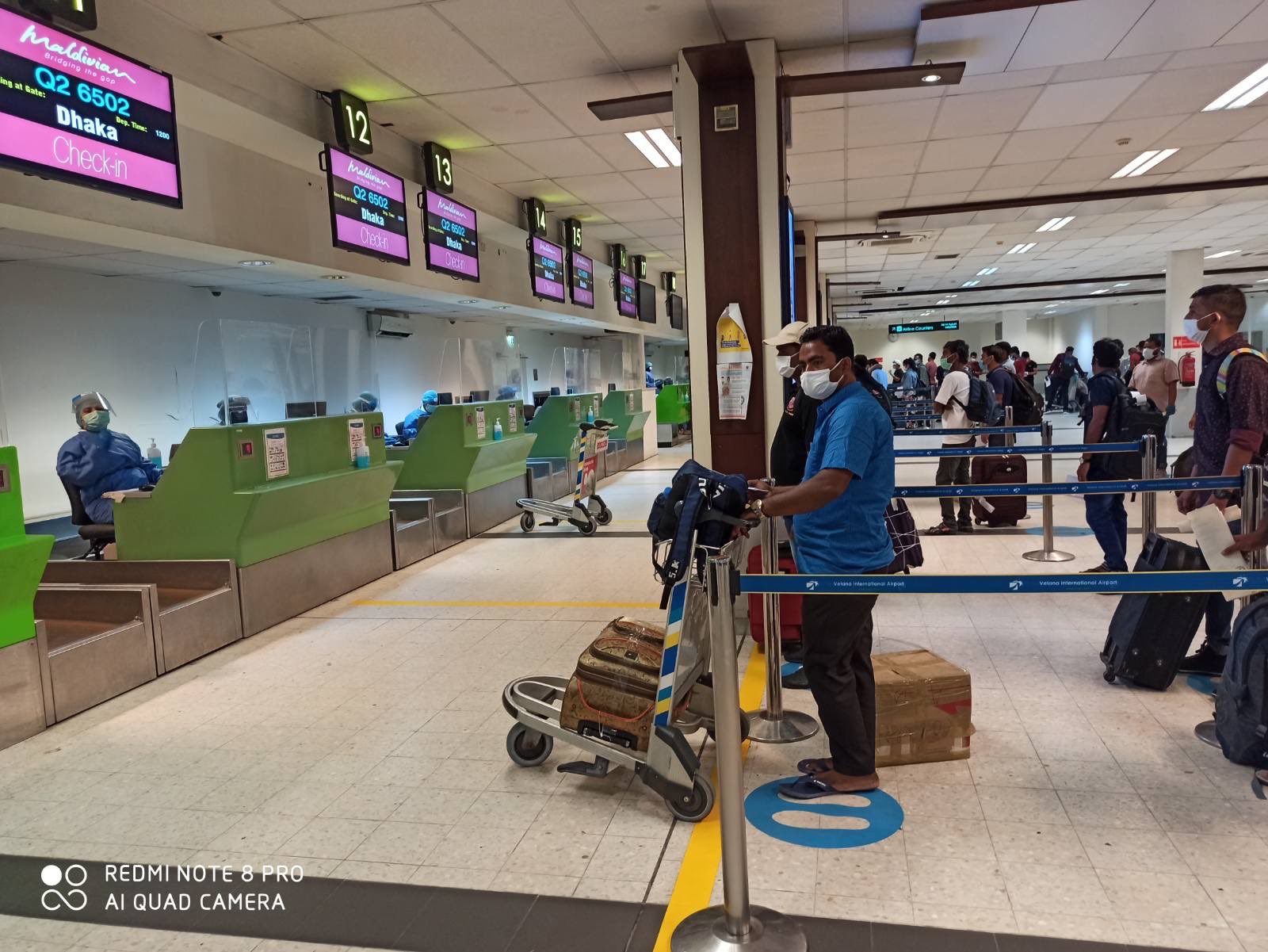 An additional 200 Bangladeshi nationals have been repatriated from the Maldives.
Maldives National Carrier "Maldivian" has announced today that as part of its operations with the government 200 Bangladeshi nationals from Maldives has left the Maldives today.
Currently, there has been over 2,500 Bangladeshi Nationals repatriated by the airline Maldivian thus far which excludes the Bangladeshi Military charters and Bangladesh Biman charters. The government plans to repatriate over 5,000 undocumented expats within the following three months.