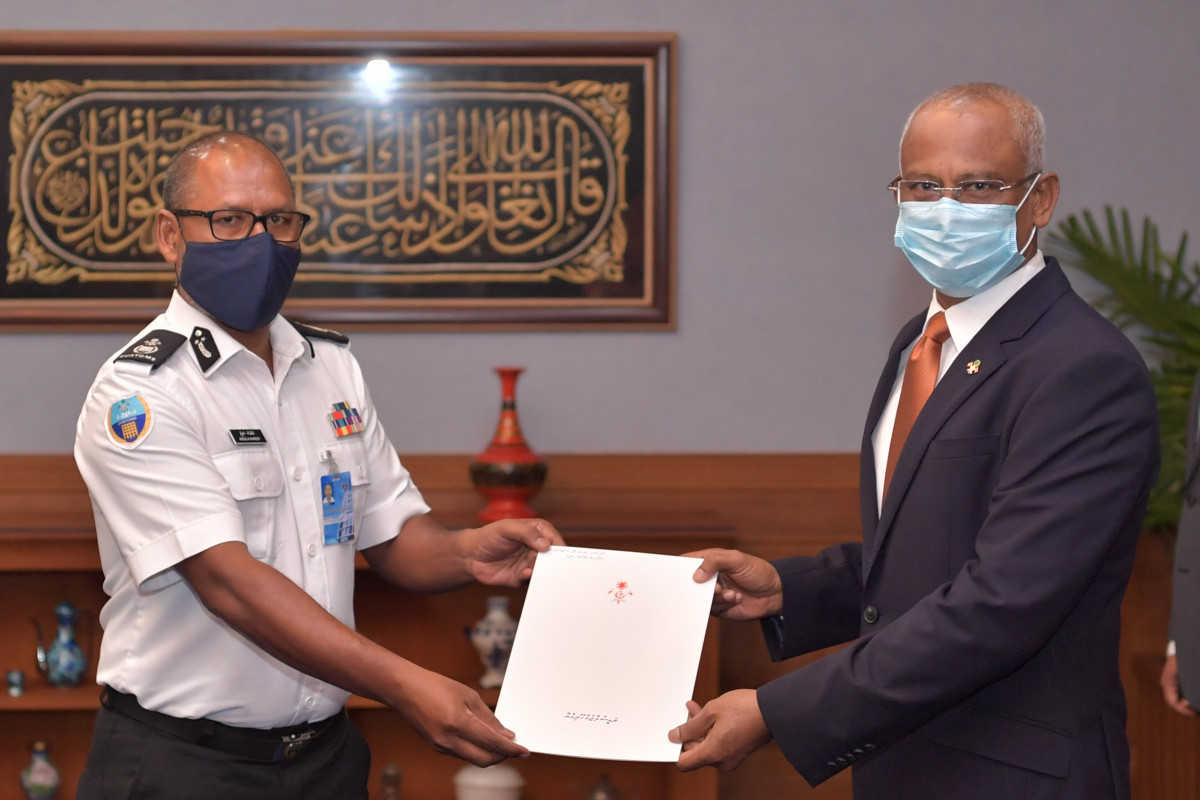 The President Ibrahim Mohamed Solih on Tuesday has appointed Abdulla Shareef as the new Commissioners of the Maldives Customs Service.
The announcement appointment took place in the president office during a special ceremony today morning. The new commissioner to took his oath of office in front of Supreme Court Justice, Aisha Sujoon Mohamed. As the new appointment Shareef would be serving a state-ministerial level posting. Shareef has also a master's degree in customs administration
Prior to his appointment to the post he has served Deputy Commissioner of Customs and has work with the authorities for the past 27 years. He has been as the acting head for the authority since April since the death of former of General of Customer Ahmed Numan.