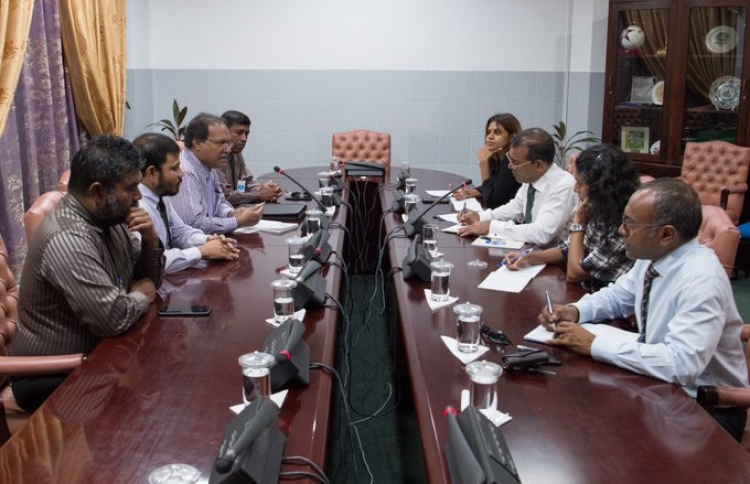 Parliament Committee for Independent Institutes has passed a motion to dismiss the President and Vice of Civil Service Commission (CSC). The Vice President, Dr. Ali Shameem along with the members Zakariiya Hussain and Ibrahim Shaheeq has been dismissed.
A meeting held on Monday chaired by South Golhu MP Mikhail Ahmed Naseem voted into dismissal of 4 members which includes the President and Vice president. The committee had taken a vote to dismiss the following members:
Dr. Ali Shameem, President
Shaheed Mohamed, Vice President
Zakariyya Hussain
Ibrahim Shaheeq
The committee has initially opened up and impeachment motion against all CSC members expect for Amira. However a revised decision includes only 5 members. In response to that MP Mikhail Ahmed Naseem has stated that Amira had sent a letter to the committee in response to the impeachment motion. But the MP did not disclose the contents of the letter.
However, the voting off 4 members has now been finalized and the CSC commission has currently only one member.