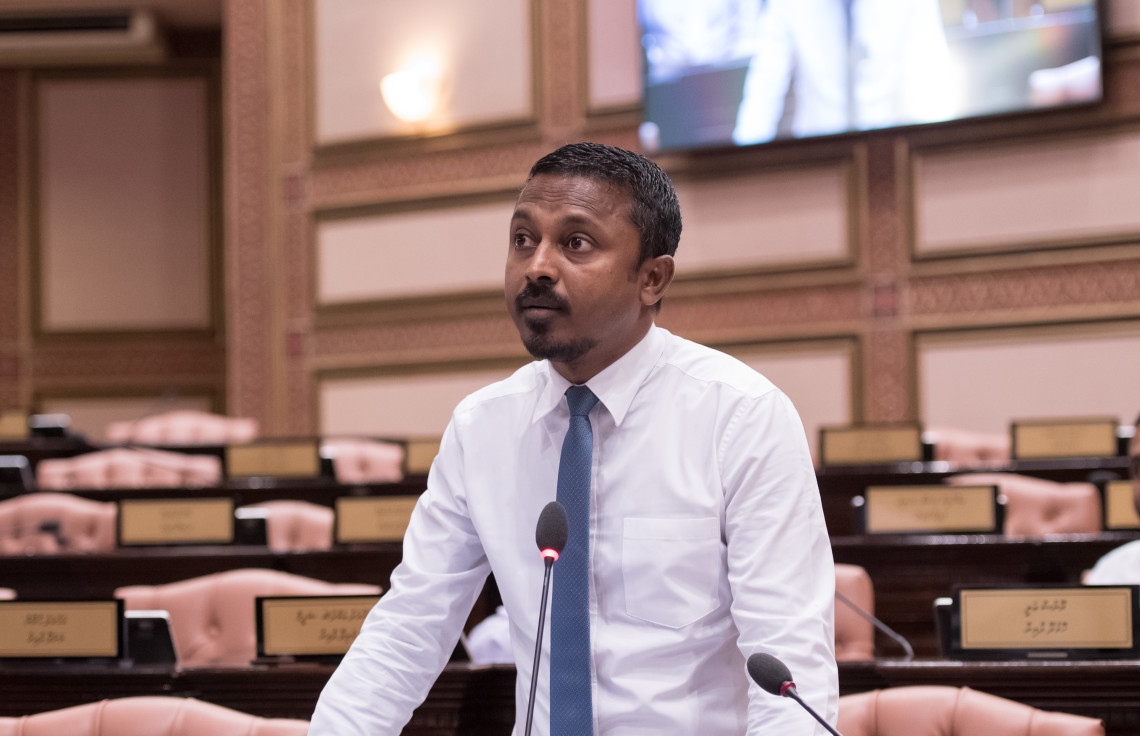 The Parliament on Tuesday afternoon voted against the proposal to allocate 30% of Gulhifalhu for housing. The following proposal was submitted by Vilimale Constituency MP Ahmed Usham.
Speaking at a parliament session held on Tuesday, MP Ahmed Usham spoke on the proposed report submitted by the Environment and Climate change committee. The report highlights the environmental dangers as well as the economic benefits this would bring to the area. However, MP Usham added that while the report mention economic benefits are seen there should be a social benefit as well and proposed 8000 housing units to be proposed in Gulifalhu.
In light of this MP Ahmed Usham proposed to allocated 30% of Gulifalhu to housing in-order to resolve the housing issues faces in Male'. The following proposal was supported by Nilandhoo Constituency MP Abdul Muhusin Hameed.
Despite the following motion to aid homeless and housing difficulties in Greater Male' region 57 members voted against the proposal to allocate 30% for housing from Gulifalhu.

As the motion failed to pass many local's have gone out on social media to speak out the following against the following proposal not being passed.