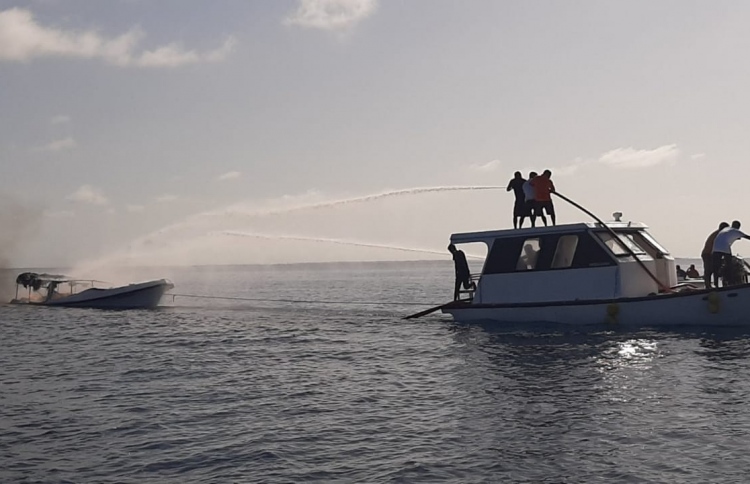 A speedboat travelling from COMO Maalifushi resort to Male' city caught fire on Wednesday morning leaves people injured.
Police spokesperson stated that the fire took place onboard "Maalifushi 2". The speedboat was travelling to Male' and had caught fire off the cost of Thaa Guraidhoo as it near the island to make a transit stop. Injuries are now being treated at COMO Maalifushi.
The fire is now been put out with the collaboration efforts of the resort's staff and police officers
Despite the fire being controlled the speedboat was damaged beyond use during the fire.