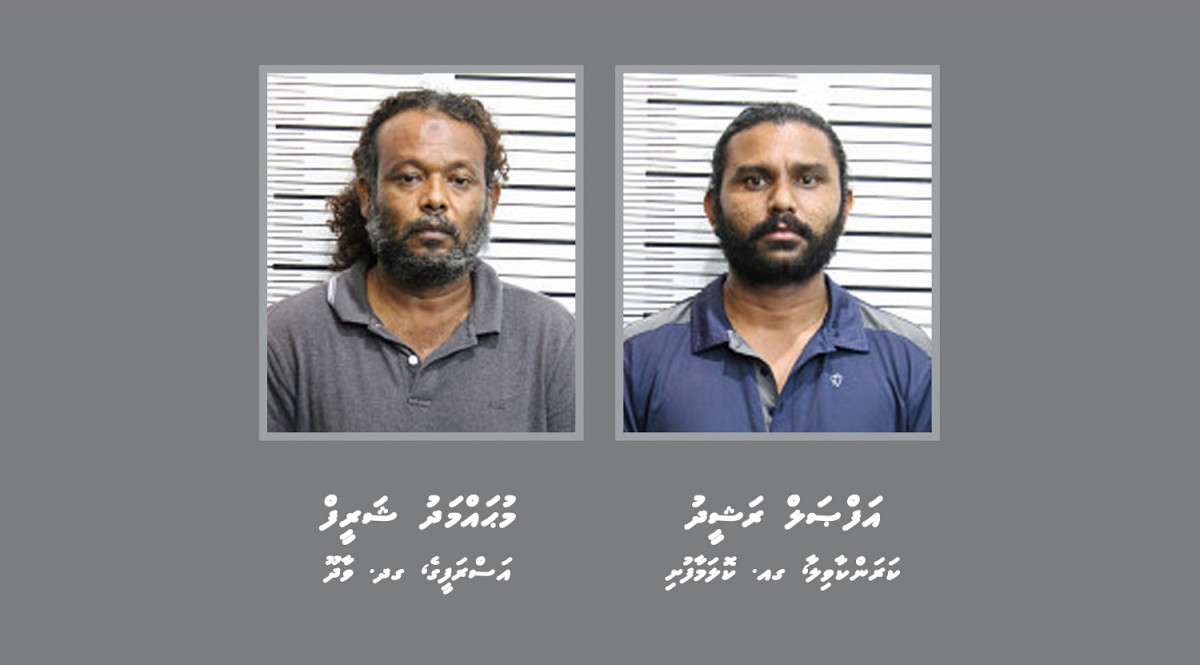 Criminal Court extends the remand period for two individuals that has been arrested in connection to a drug smuggling and trafficking network.
Both men were arrested during a special operation which was carried out by Police Intelligence Unit and Drug Enforcement Department on June 14. The operation uncovered six kilograms of of drugs which was confiscated from Hulhumale'. Initially three arrests was made however the third person was released as officers did not find anything related to narcotics from the suspect.
The arrested suspects includes Mohamed Shareef, 43, native to Vaadhoo island in Gaaf Dhaal atoll and Afsal Rasheed, 33, native to Kolamaafushi island in Gaaf Alif atoll.
According to Maldives Police Services, Prior to the the arrest Shareef has a record of drug cases and he was previously arrested under the accusations of being actively involved in major drug trafficking networks.
The remand period was extended for 15 days on June 30 and will remain under the police custody. The remand period would be till the end of July 15.