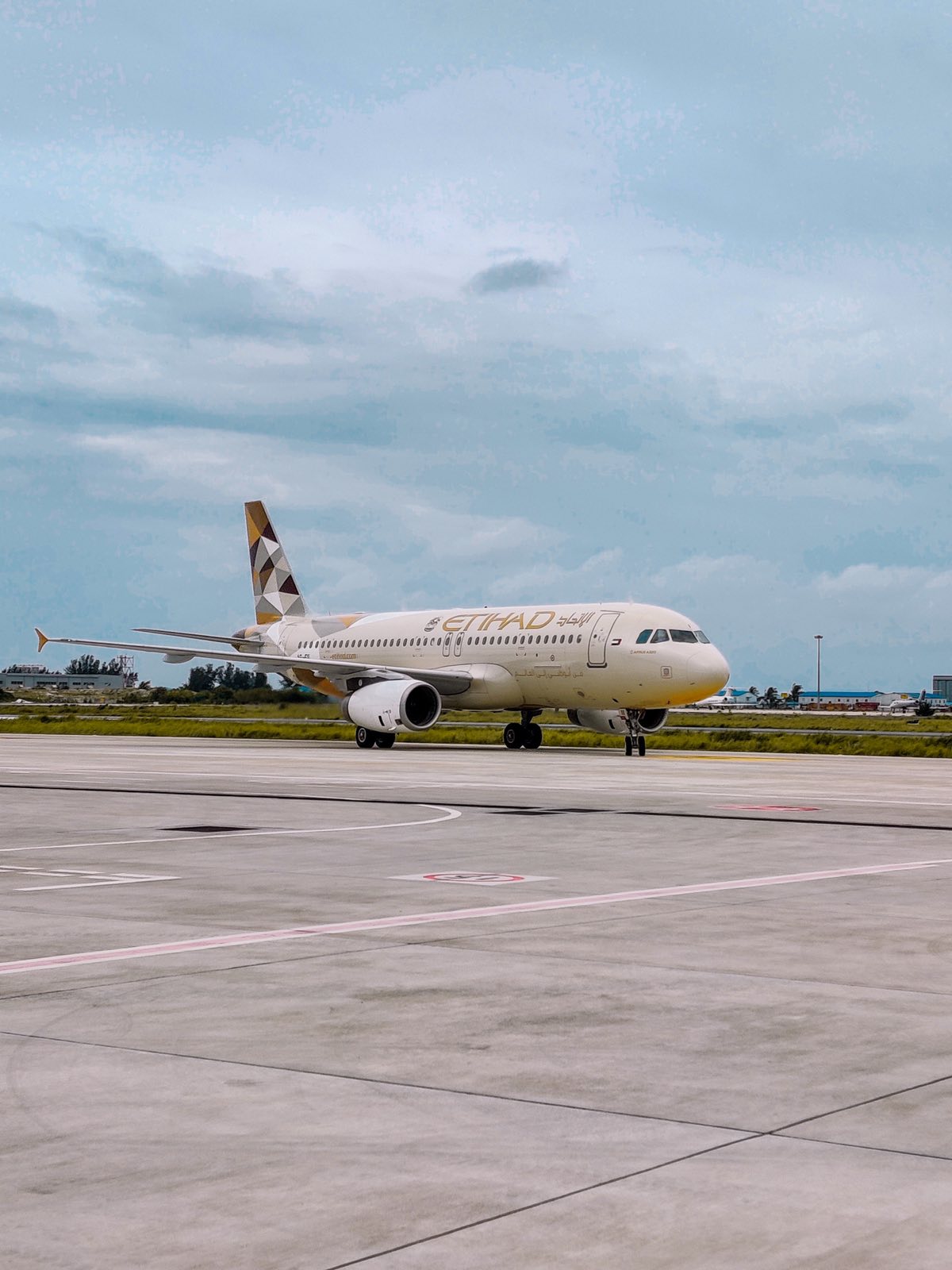 Etihad Airways commences flights to the Maldives after 4 months. The national carrier of United Arab Emirates landed is first flight after 4 months to Velana International Airport on Saturday Afternoon.
The Airline has announced it would be holding two weekly flights to the Maldives from Abu Dhabi on its A320 planes.
Maldives closed its border on March 27 after the corona virus outbreak. But this is the first time Etihad commenced its flights after boarder on 15 July.
In addition several Airlines including Qatar Airways and Sri-Lankan Airlines have started to resume operations while Gulf Air, British Airways, Hong kong airlines and several more airlines are gearing up to begin operation in September while Turkish Airlines plans to start in October.