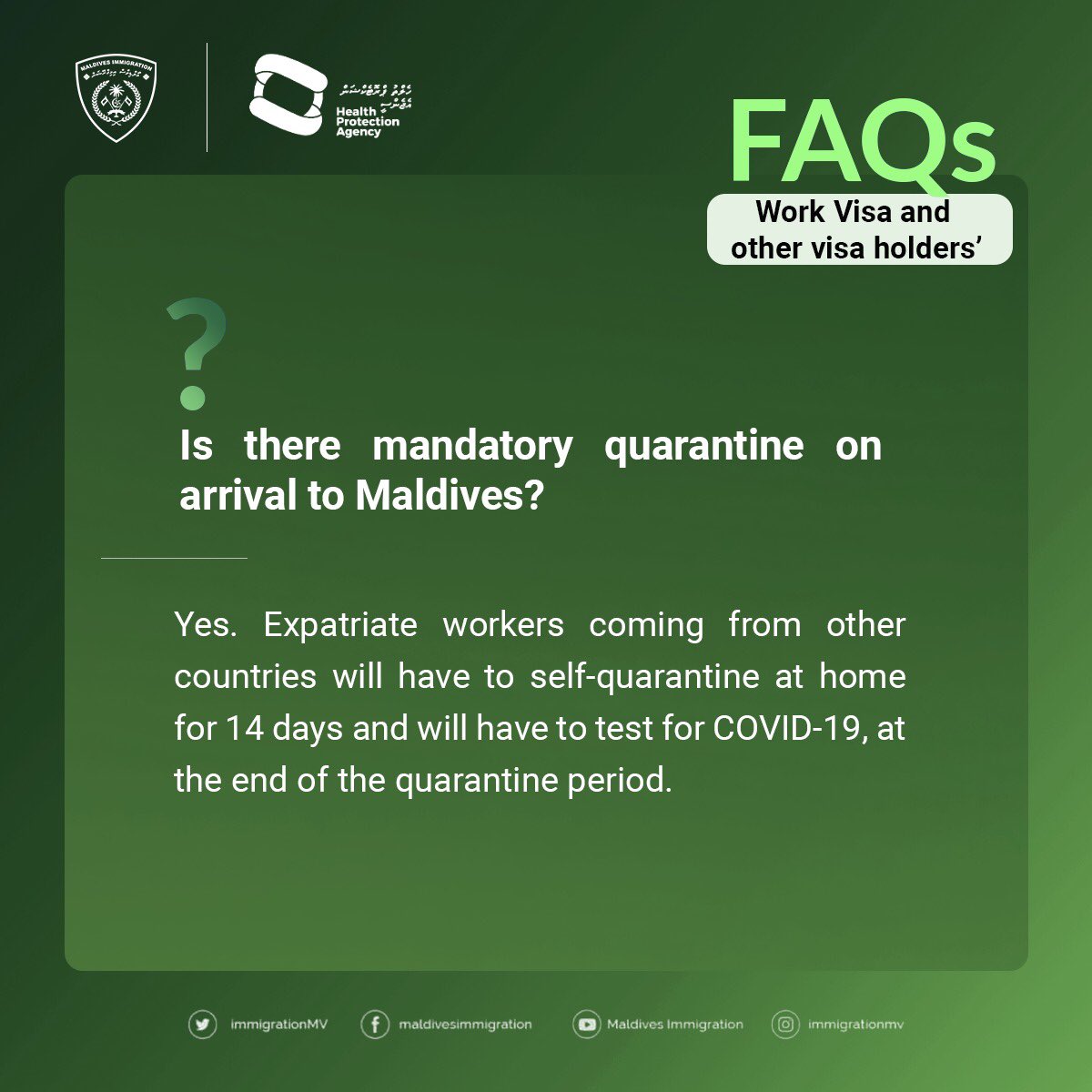 Maldives Immigration on Tuesday has announced that expatriate resort workers would be allowed to return back to work.
The announcement was via twitter. According to the tweet made by the department expatiates workers whom arrived from aboard and expatiates requires under-go quarantine for 14 days. Its also been noted that a COVID-19 tests is required after ending the period of self-quarantine.
According to immigration, a health deceleration must be submitted by the employer 24 hours prior there arrival. If the following deceleration is not submitted prior to arrival the expatriate worker would not be allowed entry.
Maldives Immigration has also noted the expatriates returning from aboard may have to undergo testing if the individual exhibits symptoms and the individual may also be required to provide random COVID-19 samples. The department has not further commented on expatriate workers returning to work in capital city.
The department stated that the following decision was made to assist resorts whom are returning back to normal operation.