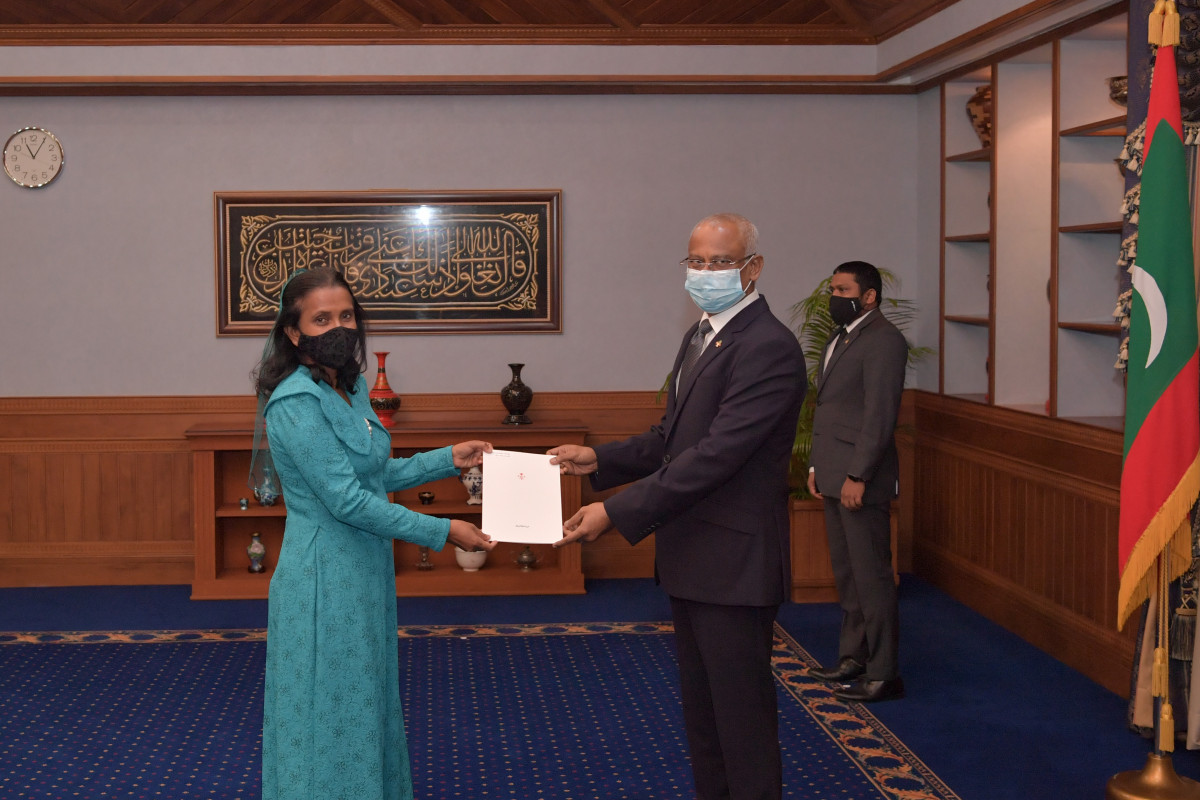 President Ibrahim Mohamed Solih has appointed Niumath Shafeeg as the first-ever Child Rights Ombudsperson this Thursday.
The President nominated Niumath and was endorsed by the parliament unanimously on July 20. Prior to her appointment, she was a consultant for the United Nations International Child Emergency Fund (UNICEF). Niumath also volunteered as Chief Commissioner of the Maldives Girl Guide Association and has worked as a part-time lecturer.
Niumath holds a Masters in Early Childhood and Bachelor of Early Childhood from the University of Southern Queensland, Australia.
The implementation of the Child Right Act came into effect in February. She would be responsible for ensuring the privacy and security of Children. The appointment of was voted in by 70 lawmakers and parliament had approved MVR 35,000 for the children Ombudsperson back in May.