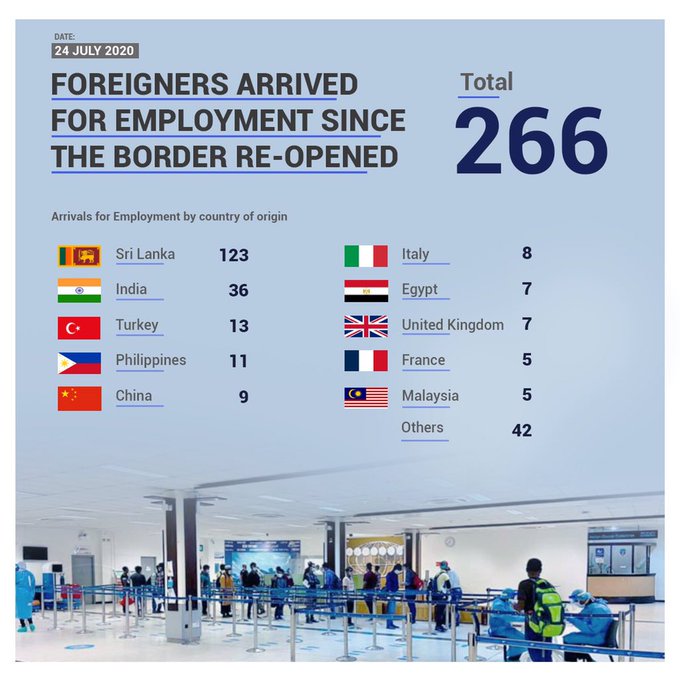 Maldives Immigration has announcement on Saturday that 266 foreign nationals have arrived in the Maldives for employment.
The number of employees arrived to the Maldives are starting from July 15. Arrivals for employees are included are shown below:
Sri Lanka: 123
India: 36
Turkey: 13
Philippines: 11
China: 9
Italy: 8
Egypt: 7
United Kingdom: 7
France: 5
Malaysia: 5
Others: 42
Even with those arrivals to the Maldives. its has been reported that 200 Bangladeshi nationals have been repatriated back to the Maldives. The following employees whom arrived to the Maldives mostly resort workers according to sources at the Maldives immigration.