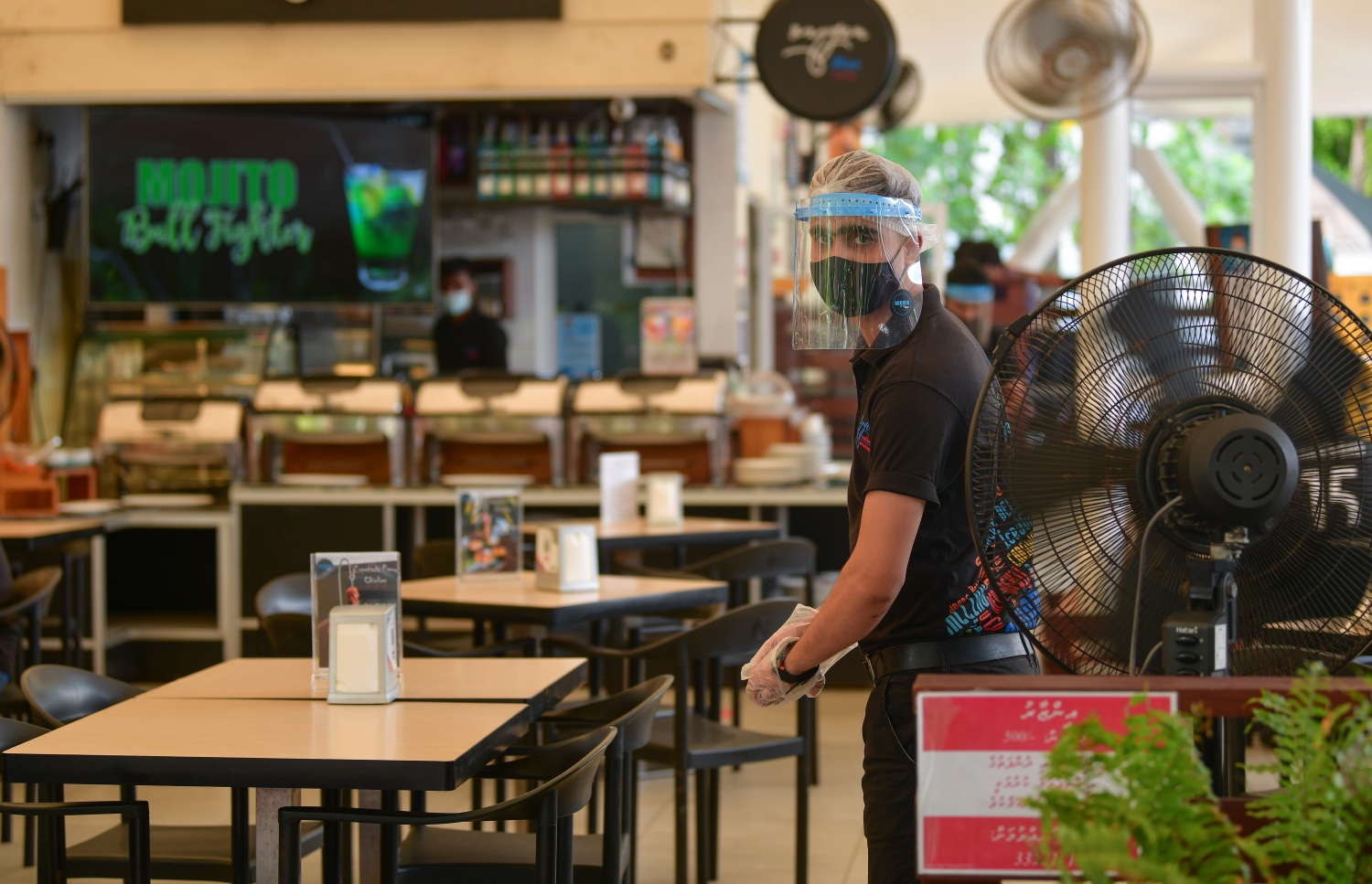 Minister of Health Abdulla Ameen confirmed on Wednesday that Health Protection Agency (HPA) has closed down 27 business across Male' city for violating the safety guidelines issued in response to corona virus guidelines.
The following businesses was closed down after mass inspection by HPA on food outlets, shops, gyms and fitness centers. Salons and markets which began earlier this Wednesday. This marks the second mass inspection to be held this July after Maldives record the biggest single-day spike of daily corona-virus infection after two months.
The Minister confirm the following speaking during Raajje TV program on Thursday. He noted that these businesses in capital city has been instructed to follow the guidelines and he noted that 2nd round of inspection is underway.
A total of 1,475 business has been inspected in a mass inspection by HPA, Male' City Council and other state institutions are now working to enforces the new normal guidelines