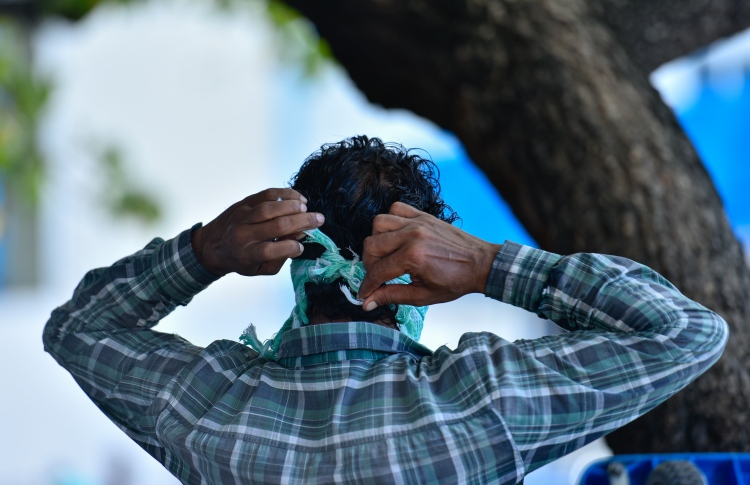 Talks of second wave is the stuff of nightmare for a country like Maldives which has a small population. Since the easement on introduced in Male' City starting from July 1st local's have taken easement on public gathering which has made fear's on spread of virus.
According to recent statics release by Health Protection Agency (HPA) shows a huge trend upward with daily infections increasing compare to the previous lock down period. Looking at the graph released by the HPA there is an increasing in infections among-st the elderly age group as shown in the below graph: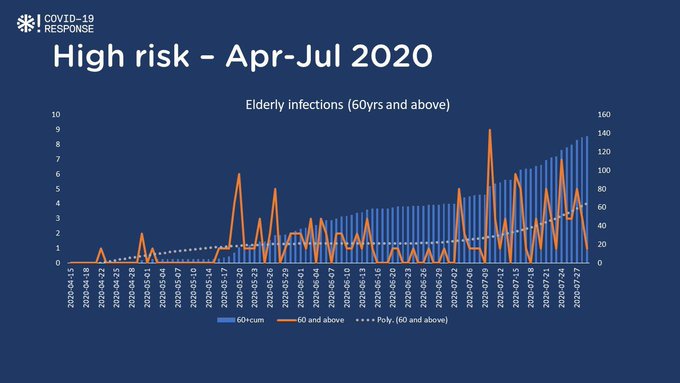 In reference to authorities 301 cases has been noted as 60 years and above cases according to the COVID-19 dashboard by the Ministry of Health. In reference to the growth authorities has recommended to seek help of health care personal for anyone above the age of 60 years of age shows symptoms of COVID-19.
Look further in-depth to sample chart HPA reported that samples taken on 22 to 28 July a total of 958 samples was taken which a total of 178 samples (19%) of the total population tested positive for COVID-19. which is a significant growth compare to previous week where 15-21 July positive case increased to 10% and also since the easement growth in cases start from July 1 has been seen as shown in the below graph: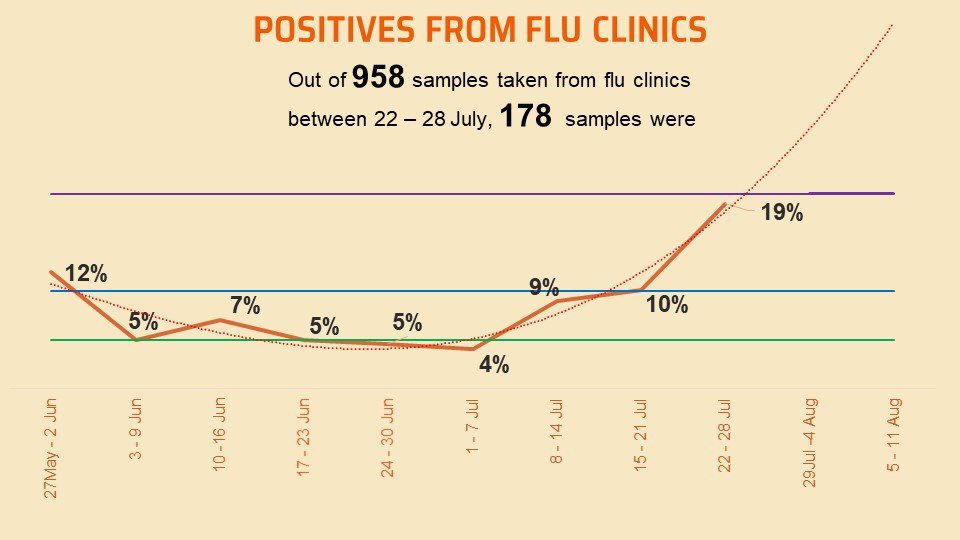 Initially according to statics release earlier MAV-0001 (Date: 7 March to 2 May) showed that it took only 56 days to reach 500 cases and the following week of MAV-0501 (Date: 2 May to 15 May) showed 500 cases was reached within 13 days as this was the period where first case start to increase. However, Now we can see that according to HPA statistics MAV-3001 (Date: 21 July to 28 July) took only 7 days hike the number of cases to 500.
This is alarming number to reach within 7 days period and which is show it was much faster rate compare to previous daily cases increase rate. Authorities also showed that majority of cases was infected in office and other work places. The followed by Restaurants / Cafe and Shops.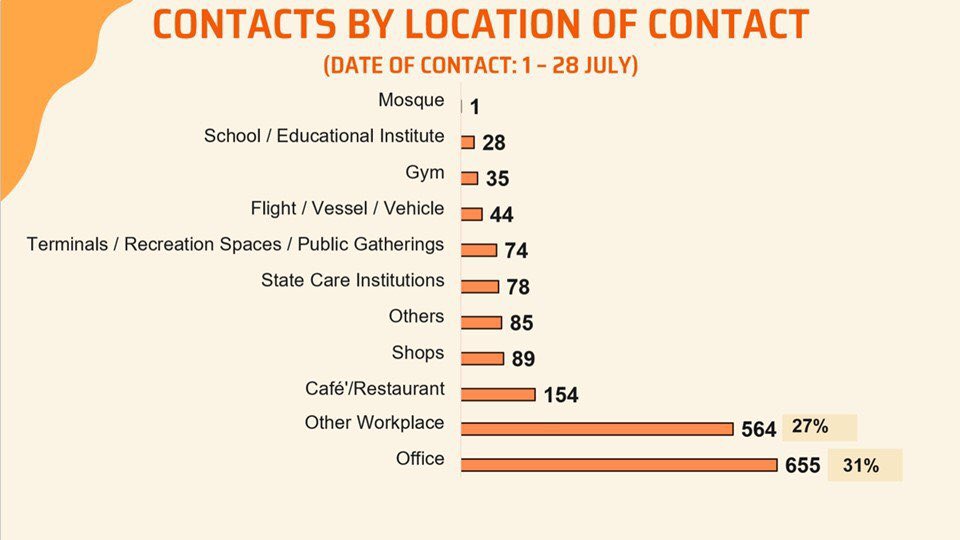 Despite the following case increase the government have not confirmed that they would be going into a lock down and many key government figures is hesitant in going into a second lock down include Parliament speaker.
Instead of a lock down the government has enforces all citizen in Greater Male' Region to wear masks in public places and also impose a fine MVR 1,000. Furthermore, law enforce is now active on the to curb and enforce the new regulations set by the authorities.