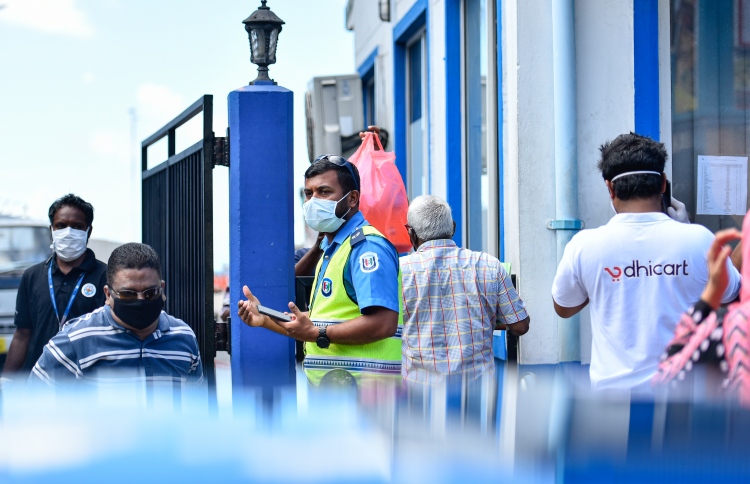 Health Emergency Operation Center (HEOC) on Saturday has announced individuals whom fail to wear mask in public locations in greater Male' region will be fined MVR 1,000.
Speaking at a press conference on Thursday night, HEOC spokeperson and Epiemologist Dr. Nazla Rafeeq has stated that police has begun to do checks for compliance with the mask order starting Friday and that failure to wear masks while out in public will be met with a MVR 1,000 fine starting from Saturday.
The decision to make masks mandatory was decided after discussion between resident Ibrahim Mohamed Solih and the national task force. Dr. Nazla has started that the order would placed on greater Male' region only.