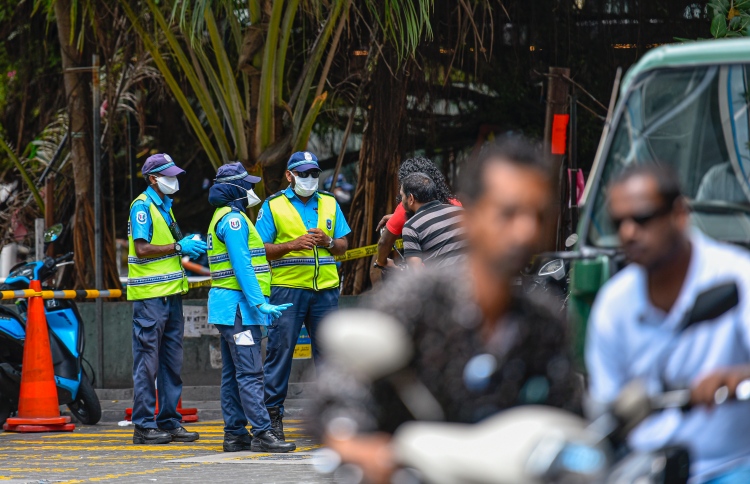 Health Emergency Operations Center (HEOC) has announced that authorities on Monday fined 52 people in violation of an order issued by the Director General of Public Health making mask mandatory during public in greater Male' region.
Speaking at a press conference Dr. Nazla Rafeeq has stated that 272 people were issued warning and 52 were fined for violating the mask order this Monday alone.
The Order from Director General of Public Health informed that everyone in Greater Male' Region is required to wear masks covering nose, mouth and jaw when going out in public places. However exemptions are provided for Children below the age of two years, people whom exercise and for individuals whom are unable to wear masks or take off mask without any help.
The government has order to wear mask took effect on Saturday and offenders would be fined a MVR 1,000. This decision was made mandatory after Male' city became the epicenter of the corona virus outbreak in the Maldives following the surge in corona virus cases after easement in the capital.
Overall Nazla has said a total of 73 people has been fined and 645 people have been warned for violating the mandatory mask order since taking effect. Authorities have urged residence of Male' city to follow the mandatory mask rule to avoid any surge in cases.