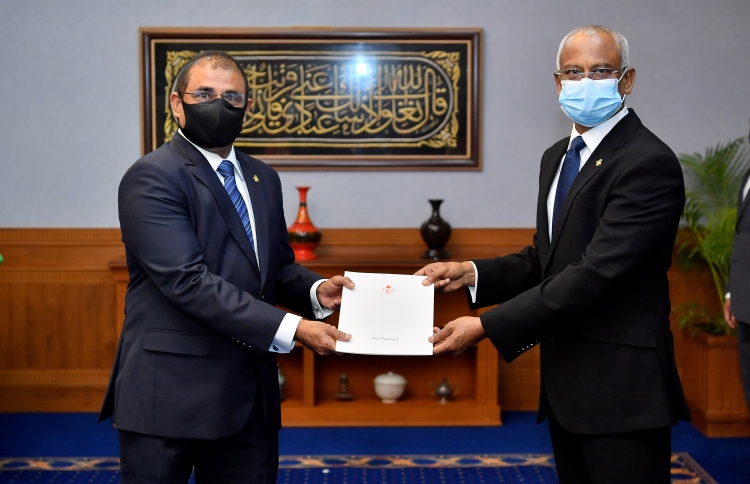 The Maldives government appoints a new tourism minister for the cabinet. President Ibrahim Mohamed Solih has appointed Dr. Abdulla Mausoom as tourism minister.
Dr. Maumoon was appointed previously as the Maldivian Ambassador to Singapore before being appointed to the vacant Tourism Minster position.
President Office Spokesperson Ibrahim Hood announced the appointment today. Dr. Maumoon was previous served in administration of President Maumoon Abdul Gaymoon and also was a Parliamentarian for Kelaa constituency. Dr. Maumoon is an every experience person in the tourism and hospitality in the Maldives.
After the dismissal of Ali Waheed from the post following multiple allegation of sexual harassment and misconduct in the workplace by Ministries staff. Ali Waheed was dismissed from the post on July 9, 2020. The president appointed Economic Minister Fayyaz Ismail to temporarily to serve as interim Tourism Minister until then.
Dr. Maumoon has worked previously worked in the Tourism industry in the Maldives and holds a Doctorate Degree from the University of Birmingham, UK . He is regarded as one of the most knowledgeable person in the tourism industry in the Maldives.