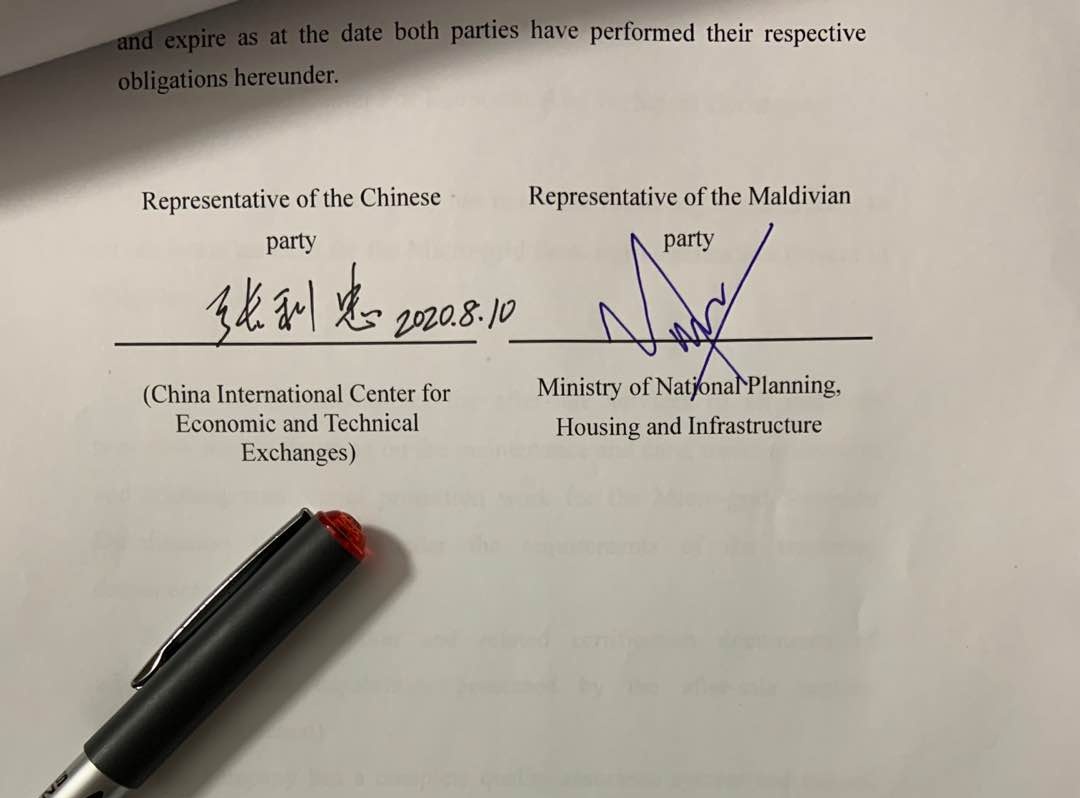 The Maldives government has signed a agreement with China to establish 5 micro-grid seawater desalination plants in the Islands.
The following announcement was via twitter by the Chinese Ambassador the Maldives Mr. Zhang Lizhong. The following tweet by the Ambassador show the signature of both parties. According to the tweet the Chinese Ambassador states that the project is done under China-aid fund of USD 11.8 million and would establish the micro-grid seawater desalination plants. The tweet also stated the the plants would be established in K.Kaashidhoo, Lh. Olhuvelifushi, Ha. Kelaa, R. Alifushi and Ga. Dhandhoo.
Previously Chinese government has played significant role in the development of the Maldives by helping to establish various in the Maldives with various projects as Laamu Atoll Road Development Project, Dharumavatha Hospital and many more.