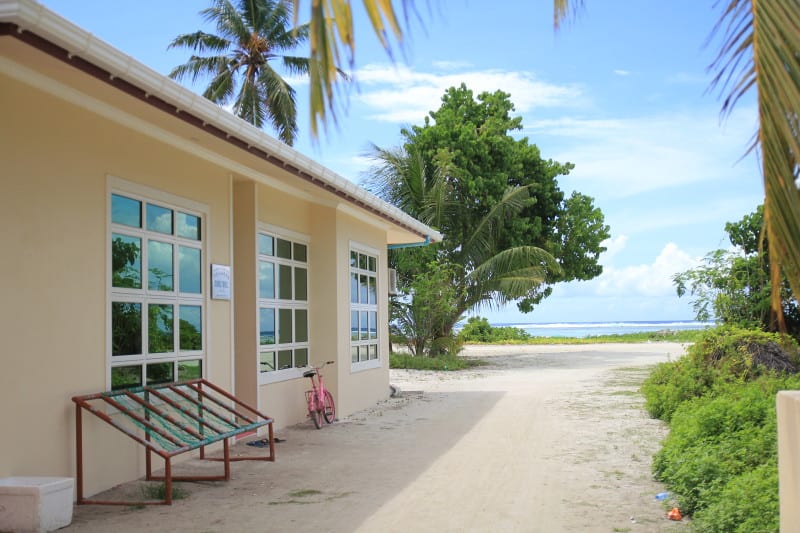 The Ministry of Tourism has stated on Wednesday that guesthouses in the Maldives would be allowed to open on 15 October on wards. However, the guesthouses in Greater Male' region would not be allowed to open.
The following was announcement came during a press conference when the Minister of Tourism Dr. Maumoon revealed the new policy. The minister also stated the re-opening of guesthouses in Male' region would be considered once the number of positive cases reduced to five percent based on the current figures.
Therefore, as of now the guest house in Male' area can only be now used for transit stay which only would be allowed under the current circumstances.
According to the new tourism ministry guidelines the guest house seeking to start their operations are require to get a permit issued by the relevant authorities. The Ministry has also noted that islands council are also required to meet the several guidelines in-order to issue the permit.
The following guidelines includes:
Isolation and Quarantine facilities to be present on the island
A COVID-19 task force to be active on the island
The island requires to have a designed vehicle to transport patients from guesthouses to facilities if a tourist test positive for COVID-19
Hospital or health centre must be equipped to deal with COVID-19 cases\
The island must have enough human resource to collect samples from the island
The government has also notified several regulations for guest houses re-opening which is includes:
Disclosing all safety measure set by the guest house to stop the spread of COVID-19 virus
Ensuring all social distancing measures are maintained in all guesthouse
First aid kits and Personal Protective Equipment (PPE) must be stocked in the guest house
Staff members are required to wear particular uniform and wear masks during work hours
Staff members must use the TraceEkee mobile application and urge all incoming tourist to use the application.
However with these regulations tourist are not required to wear any mask while around the island but are require to wear face masks while entering enclosed spaces with many individuals. It has also been reported that tourist are not allowed to enter local household of the islanders.
Even with the new regulations the Maldives is expected to have shortfall this year as tourism revenues would dry up in the country for the coming months. As efforts are underway by the government to attract tourist to the Maldives.