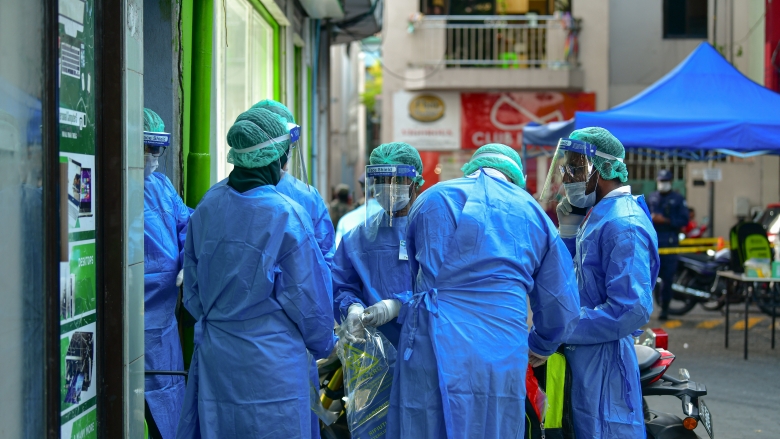 Health Protection Agency (HPA) has confirmed the 32nd COVID-19 related death in Maldives.
According HPA, a 58-year-old Maldivian female passed away around 03:55. While receiving treatment at the Intensive Care Unit (ICU) of Hulhumale' Medical Facility (HMF).
The following death has now increased 26 local now succumbed to the virus in the island nations. Some of other fatalities includes 5 Bangladeshi nationals and a Filipino citizen.
Until now the Maldives has recorded a total number of 9,052 virus cases of which 1,959 are active cases, in addition to 7,055 recoveries and 32 deaths.
Furthermore, 28 inhabited islands as well 26 resorts across the archipelago has been reported thus far.