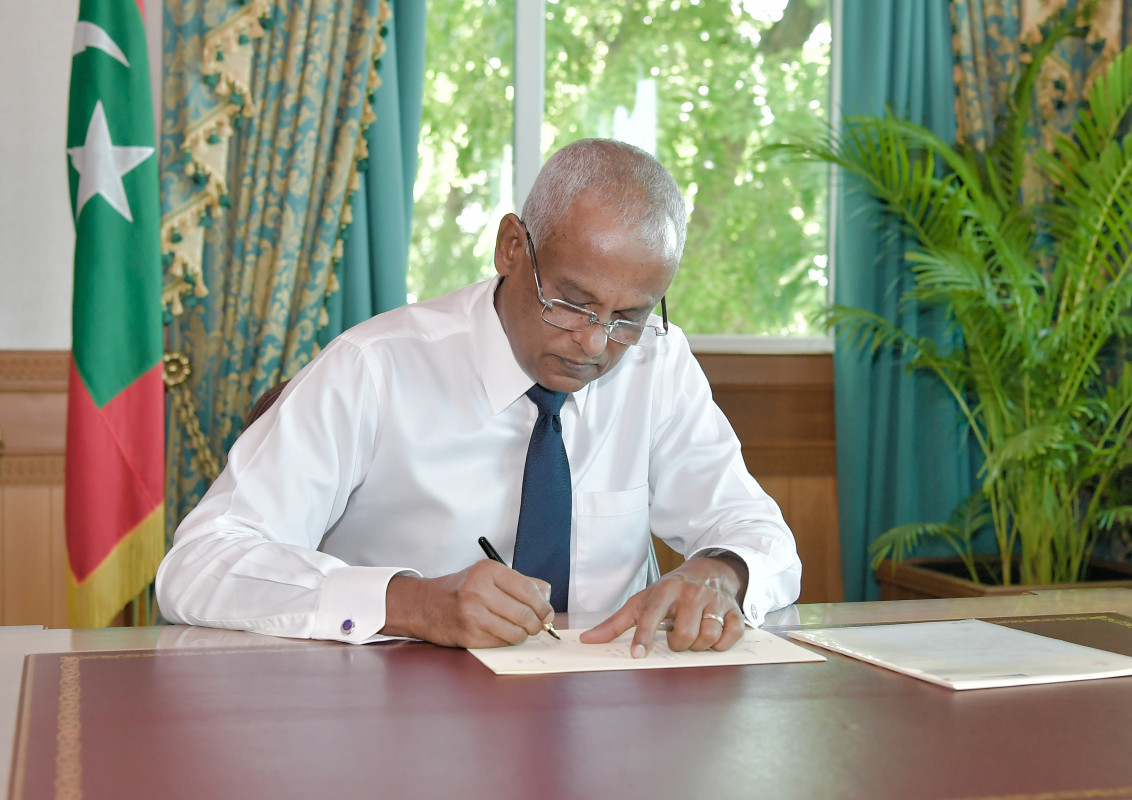 President Ibrahim Mohamed Solih has announced the establishment of Institute of Chartered Accountants of the Maldives (ICAM) as mandated by the Maldives Chartered Accountants Act.
A directive issued by the President Office ICAM was officially formed on September 8 coinciding with the date President Solih ratified the bill.
ICAM's mandate will include formulate standards for auditing and accounting in the private sectors, regulating and monitoring the private sector accountants and auditors within the Maldives. Over the course of the following three months ICAM will issue new audits licenses while those previously granted will nullified after six months.
The accountant professions was previously regulated under the mandate of the Auditor General Office including the issuance of audit licenses since 2014.
The institute jurisdiction also would register of accountants and other such services required of an accountancy institute. This will encompass protecting the interest of of the institute members while providing members with job opportunities aboard.