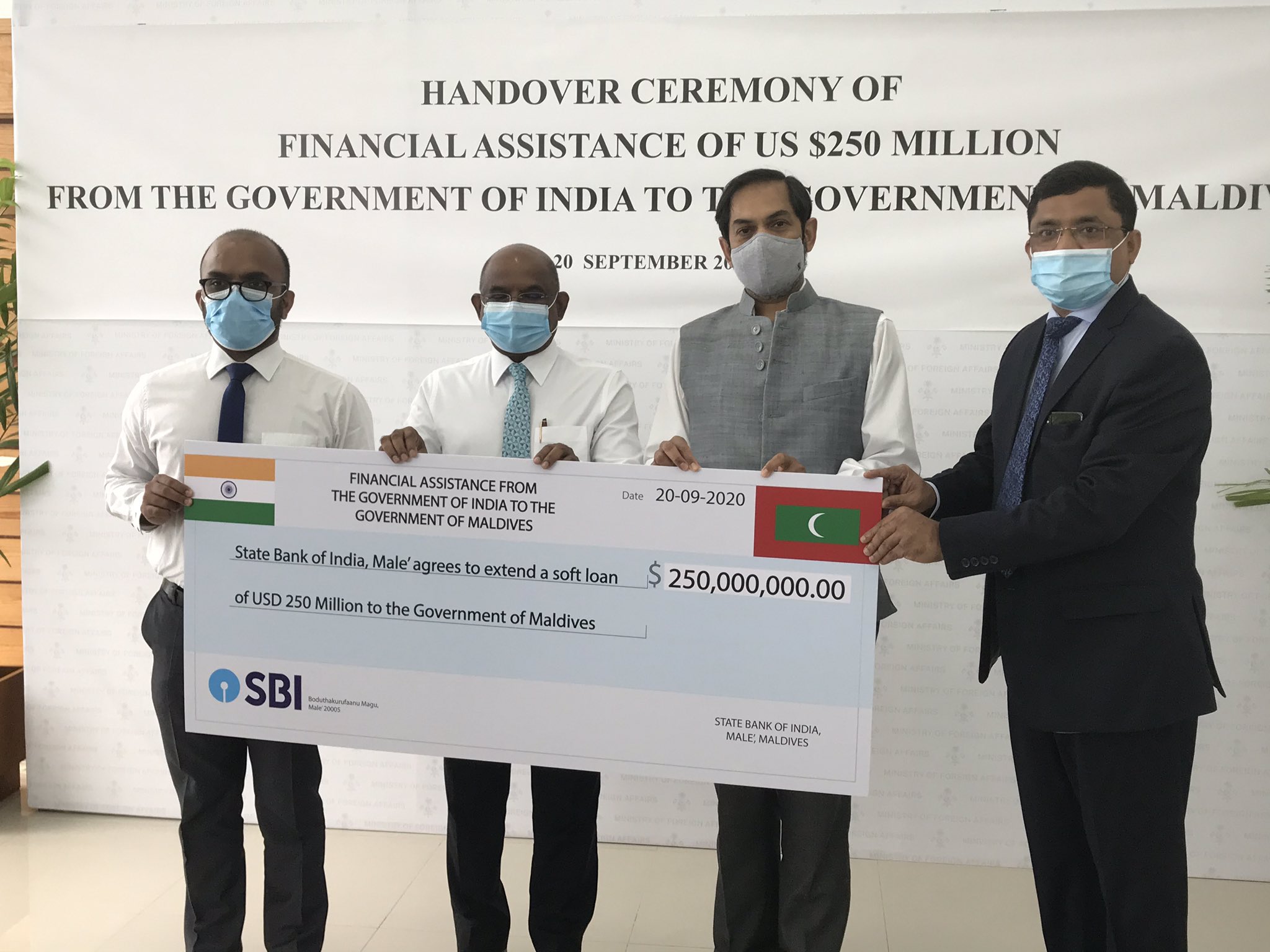 The Maldivian government receives over USD 250 million to Maldives as budgetary support to mitigate the economic impact on its ongoing COVID-19 pandemic which marking the largest single donor assistance received extended to the island nation its it's history.
Indian High Commissioner of India Sunjay Sudhir presented the symbolic cheque to the Maldives of Foreign Affairs Abdulla Shahid, at a ceremony attended by Ministry of Finance Ibrahim Ameer, State Bank of India (SBI) CEO Bharat Mishra.
According to the foreign ministry and Indian High Commission state the financial support will be routed through subscription in the Maldivian government Domestic Treasury bonds by SBI. The foreign ministry also noted that form of Treasury Bonds, financial assistance would be provided a favorable term with significant relief for cash flow burden during pandemic.
Indian High Commission has noted that they would be providing sovereign guarantee to SBI for its financial assistance. The Tenor of 10 years and low interest rate which principal payment of the USD 250 million soft loan is due only at the end of 10 years.