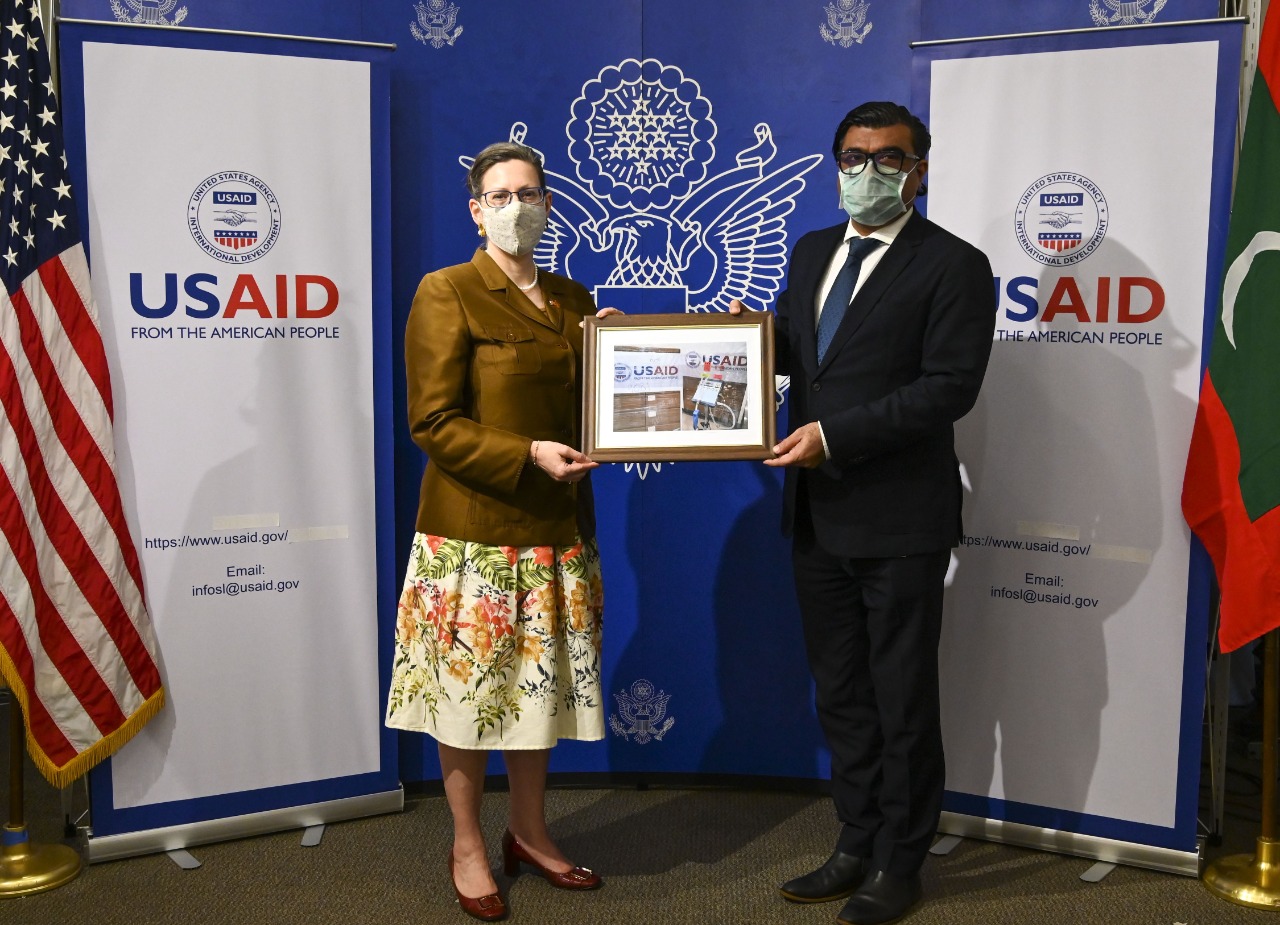 The United States (US) government has donated more 60 portable critical care ventilators on Thursday. The donation was facilitated by the United States Agency for International Development (USAID) in support of the COVID-19 response and recovery efforts to the Maldives.
The US Ambassador to the Maldives Alaina Teplitz handed over the ventilators to the Maldivian High Commissioner to Sri-Lanka Omar Abdul Razzak at an event held in Colombo. The Minister of Foreign Affairs Abdulla Shahid had witnessed the handover ceremony along with senior government official from both Health Ministry and Foreign Ministry virtually.
Foreign Minister Abdulla Shahid spoke during the ceremony and conveyed his gratitude to the US Secretary of State Michael R. Pompeo and the US government for their continued support to the island nation
The Health Ministry has noted it would be sent to 20 atoll hospital across the Maldives. Furthermore the foreign minister said aid would expand in the fight to battle the coronavirus.