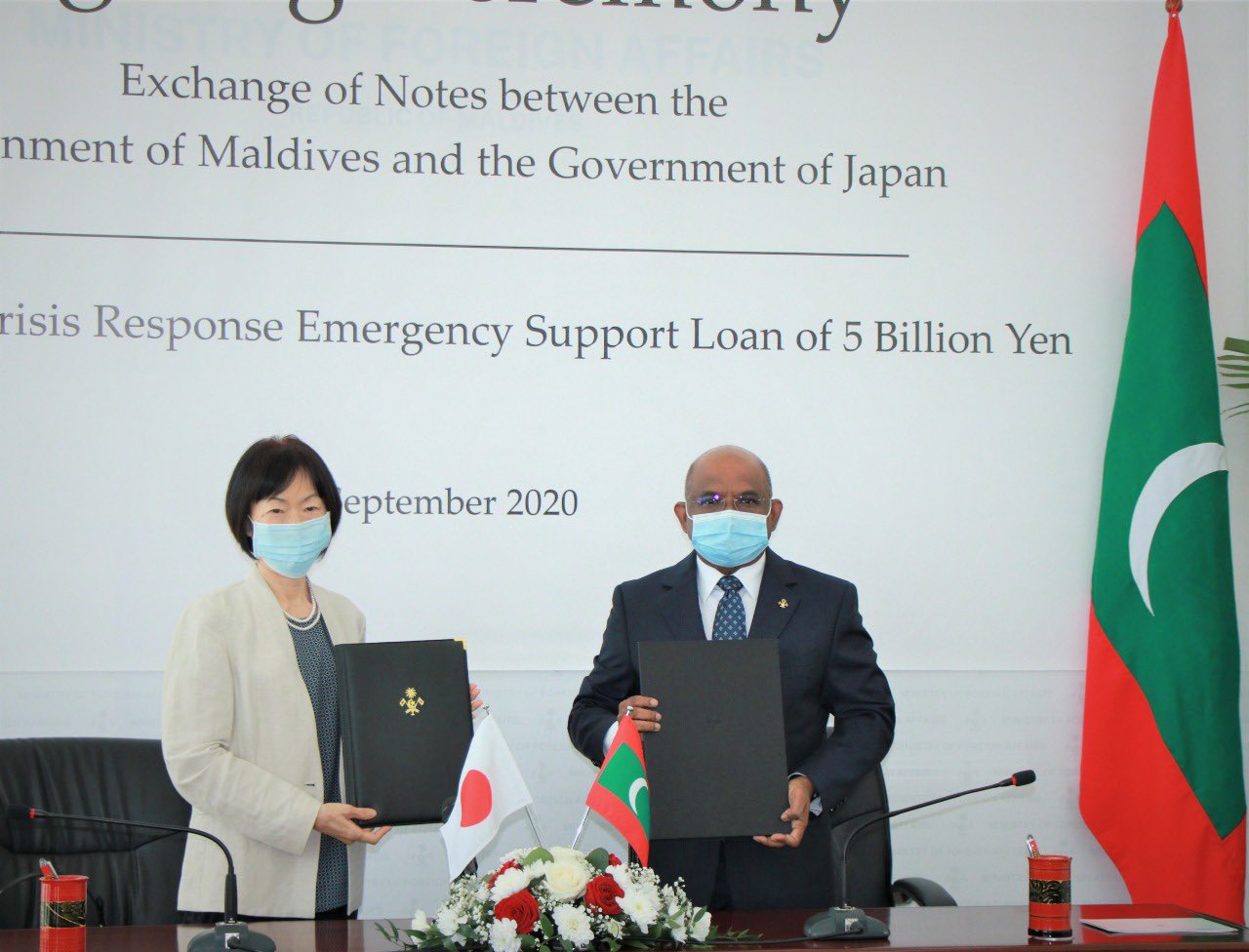 The Japanese government has provide the Maldives with a loan of USD 47.5 million.
The loan agreement was signed in a special ceremony held today. The loan agreement was signed by Maldivian Foreign Minister Abdulla Shahid. Japanese Ambassador to the Maldives Keiko Yanai signed the agreement on behalf of the Japanese government. 
According to Foreign Minister Abdulla Shahid the loan agreement was a huge aid by the Japanese government to the Maldives thus far. A 15-year period is granted as the repayment period which is at an interest rate of 0.01 percent.
He also noted that Japan has provided the Maldives with a lot of support in terms of infrastructure development. Minister Abdulla Shahid further more was faced with a lot of challenges economically due to the COVID-19 pandemic and making it assistance by the Japan more noteworthy.
The Japanese Ambassador also spoke during the ceremony. Ambassador Yanai stated the loan was to strengthen the Maldivian economy and that the two nations would continue to have prosperous and closing relations in the future.